Top 3 Indian Dishes loved by Canadians
Liquid error (templates/page.pagefly.3882bb4b line 105): product form must be given a product
The perfect cooking product for the busy cook
Convenient with no compromise to authenticity
It's Fool Proof
Grocery list, step-by-step recipe designed for a beginner and numbered spice packets
Traditional Cooking, Authentic Flavour
Add your spices at the right times, recreating that restaurant flavour in your home.
Control Your Spice Level
The Hot Spice, red chili powder comes in a separate pack. Make your dish Mild, Medium, Hot and Indian Hot!
The best spice you have ever smelled
Our Spices are Gluten Free, Allergen Free and are the freshest most potent spices you have ever smelled.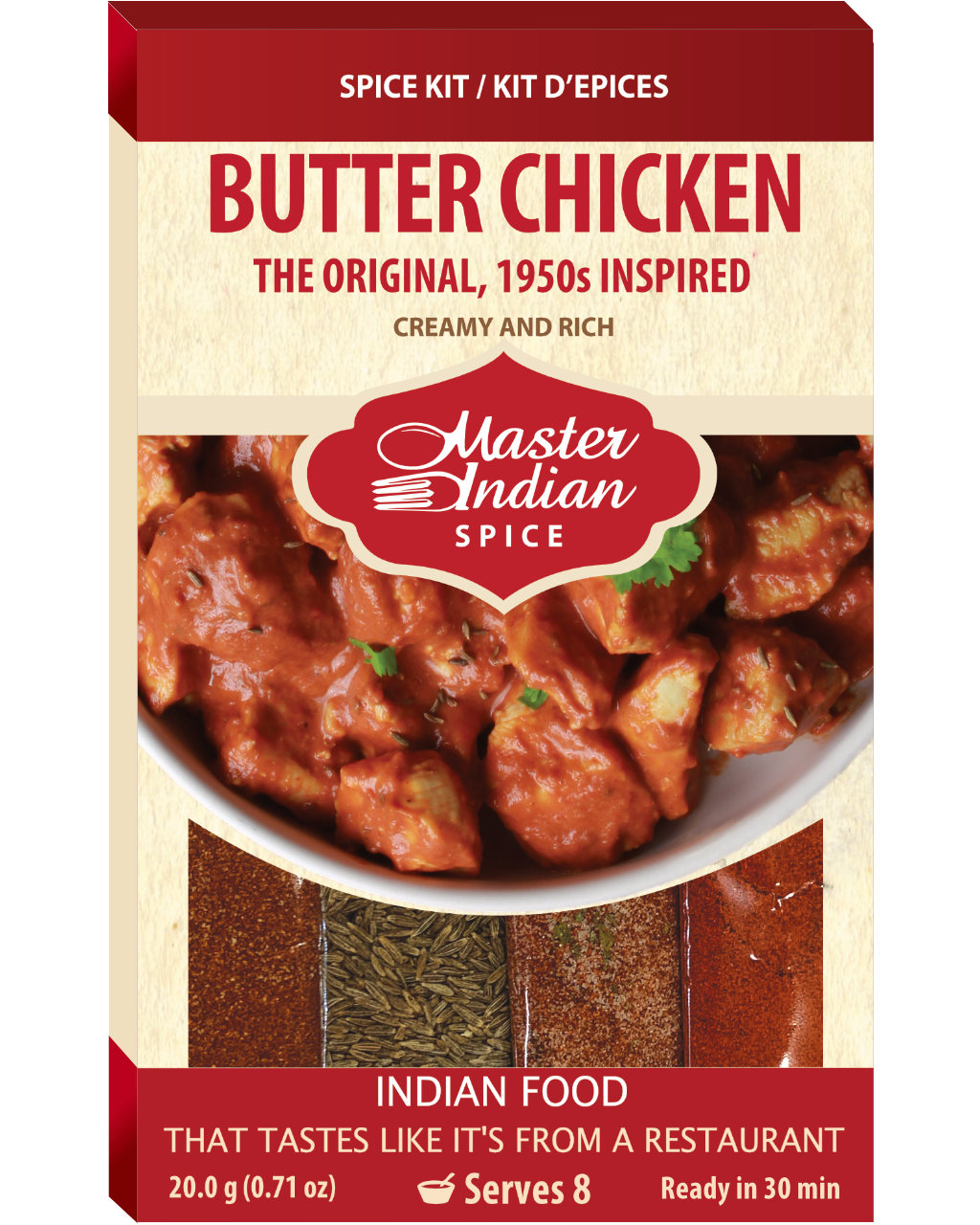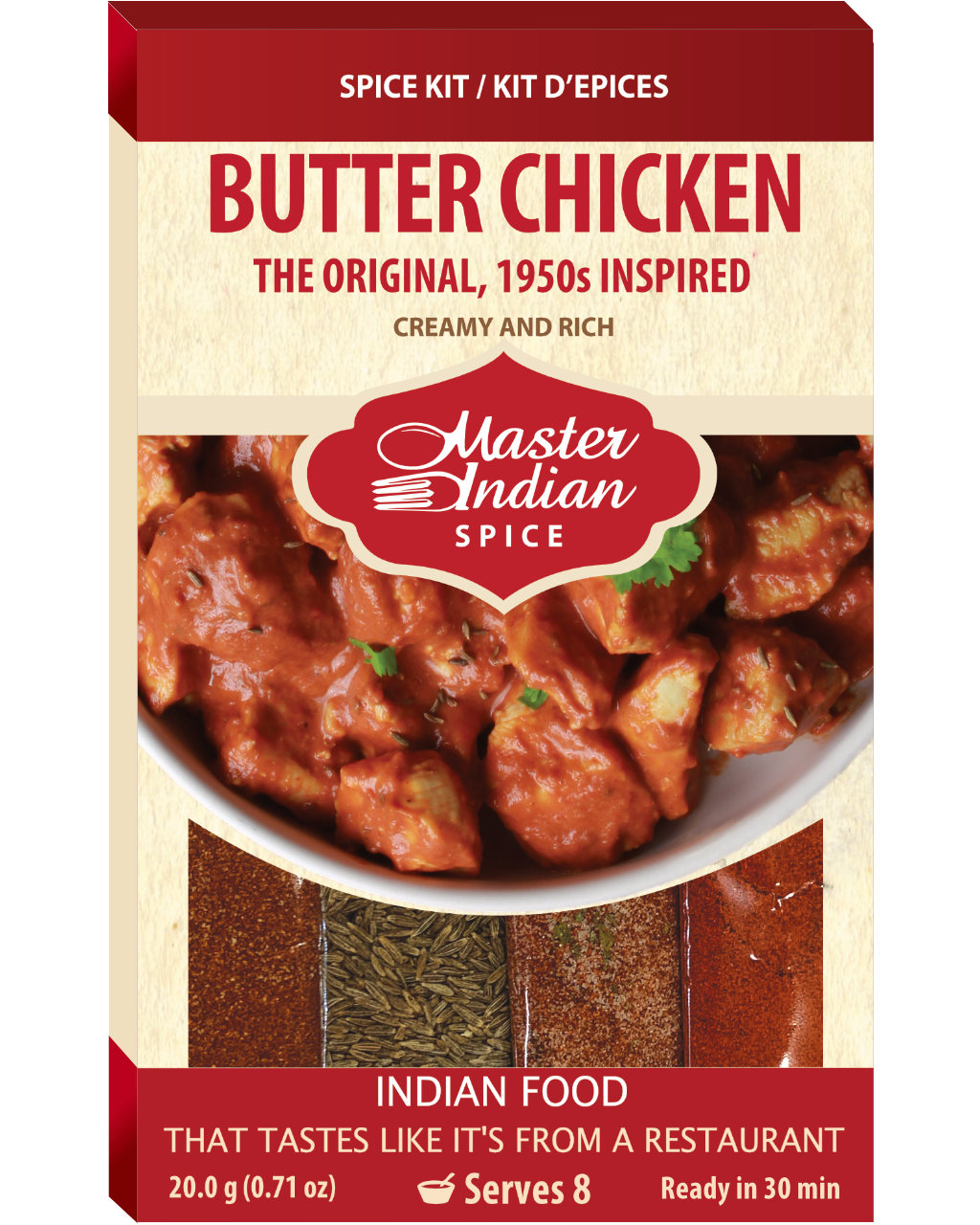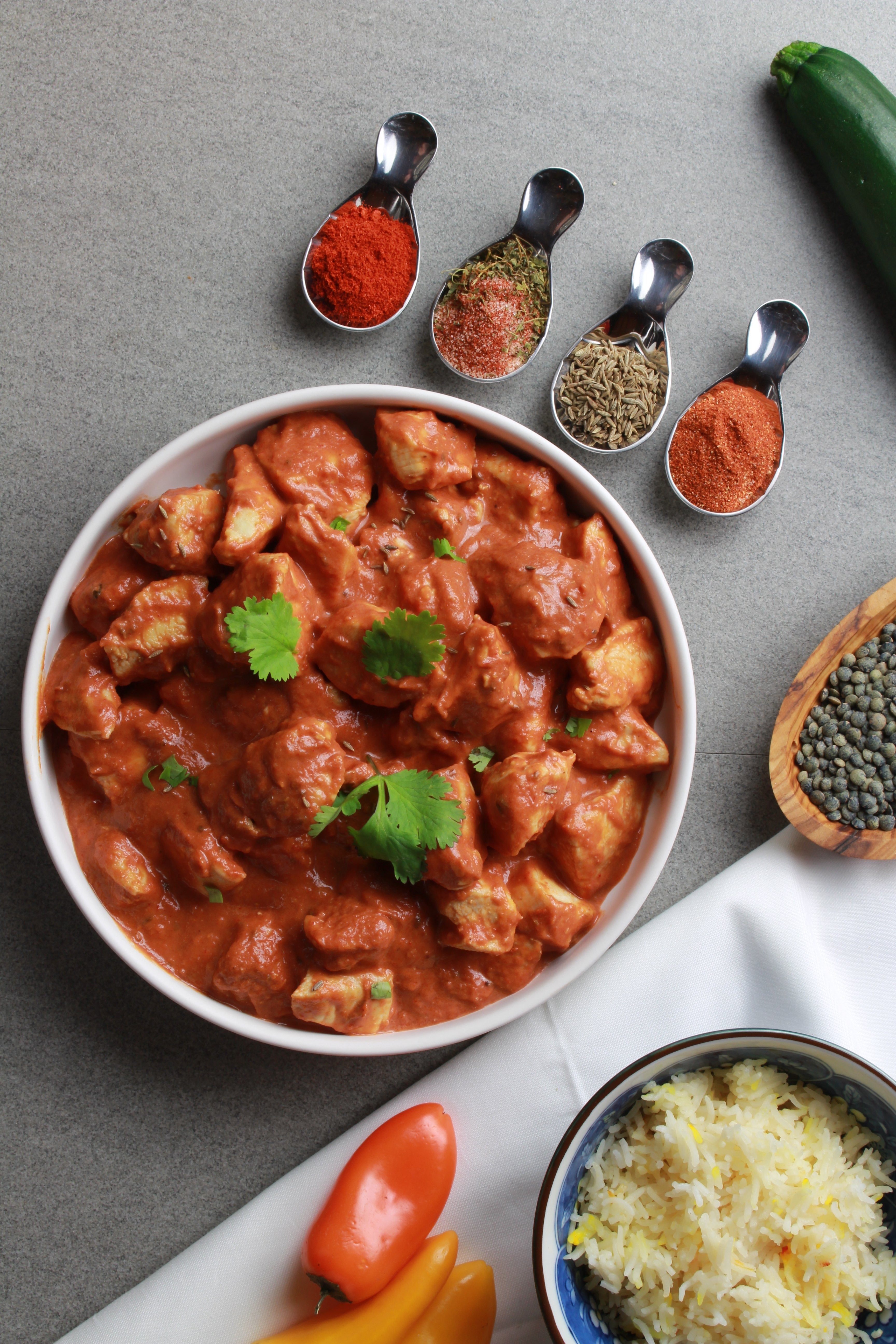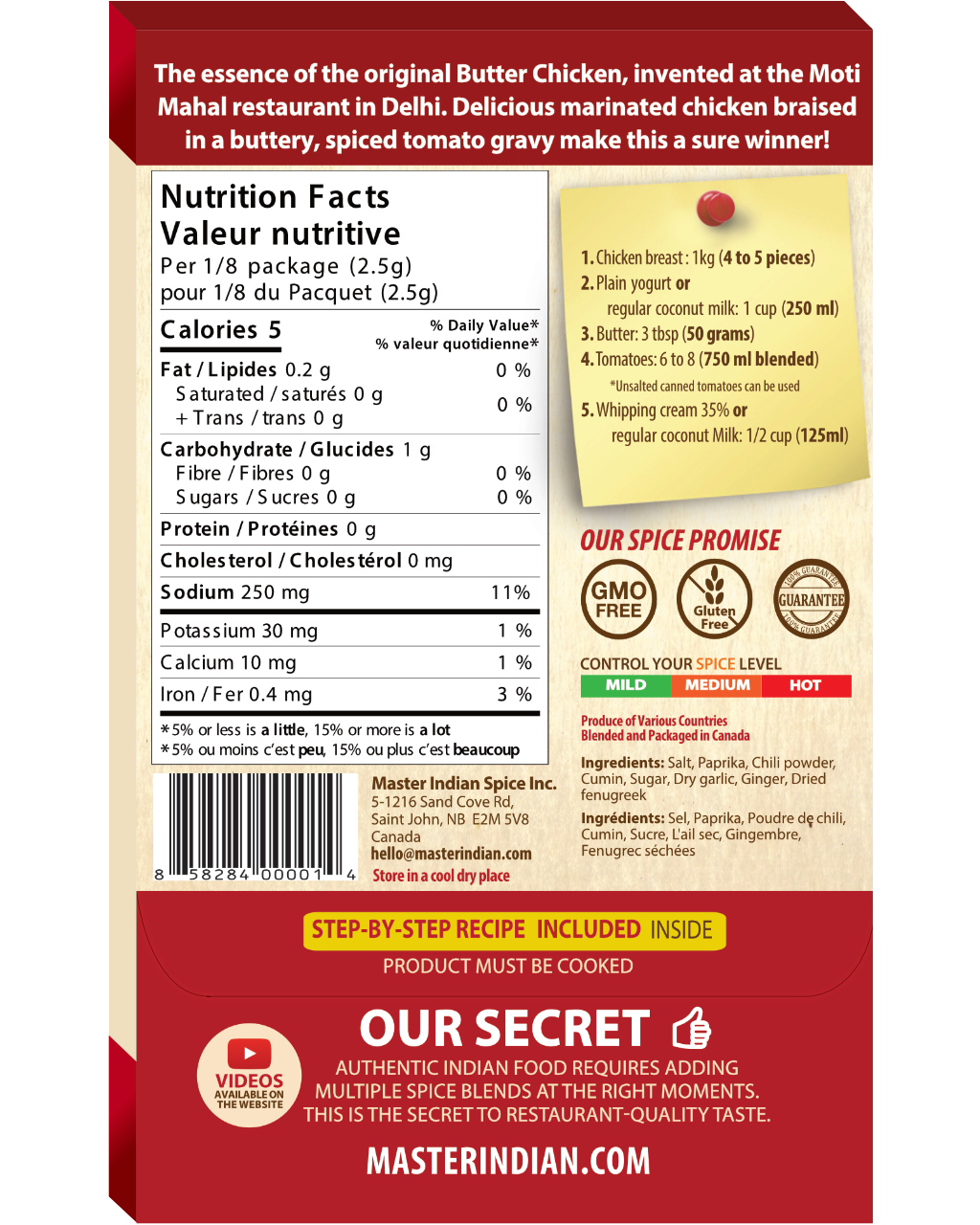 1950's Original Butter Chicken
This is the original Butter Chicken, invented at the Moti Mahal restaurant in Delhi. Delicious marinated chicken braised in a buttery, spiced tomato gravy make this a sure winner!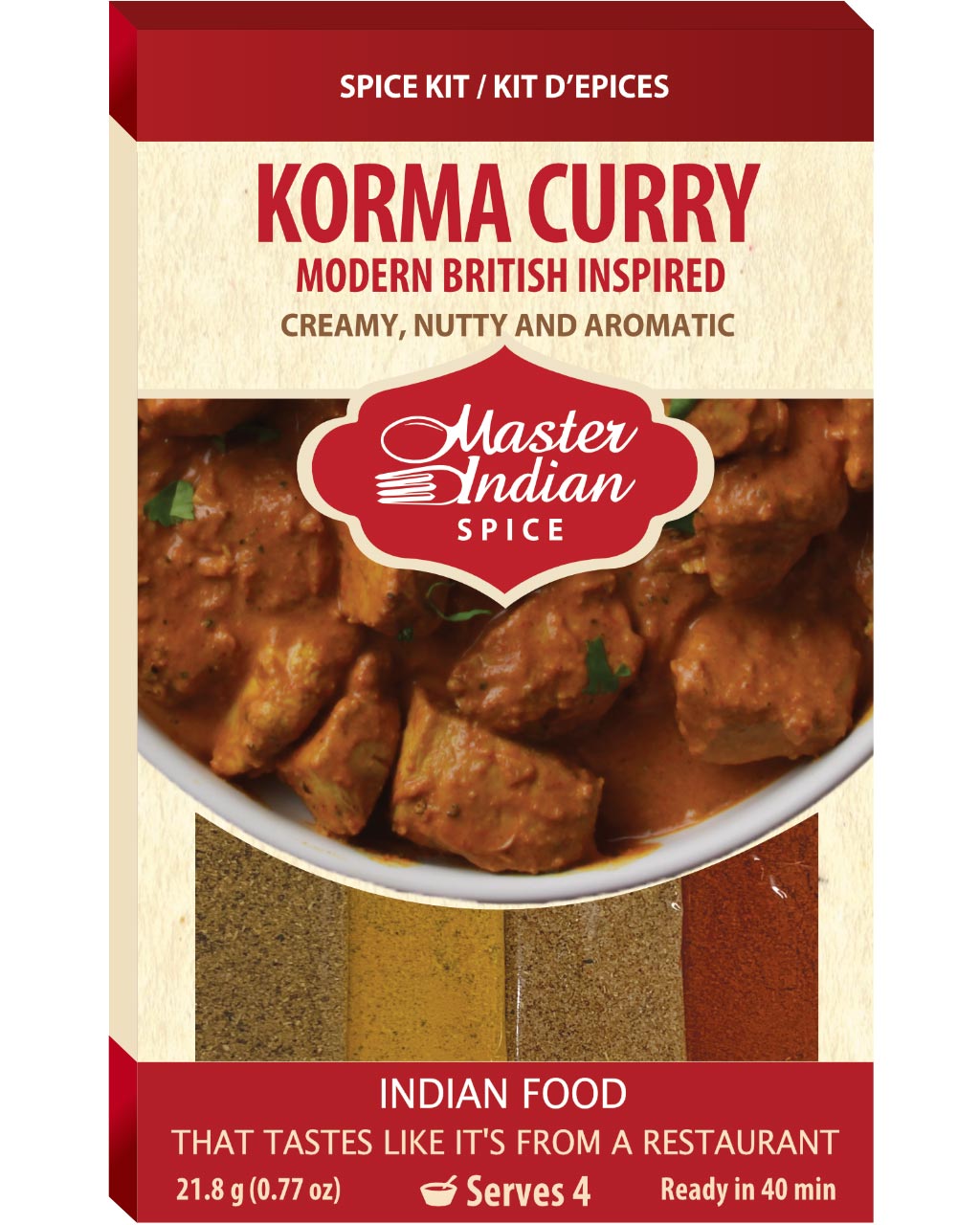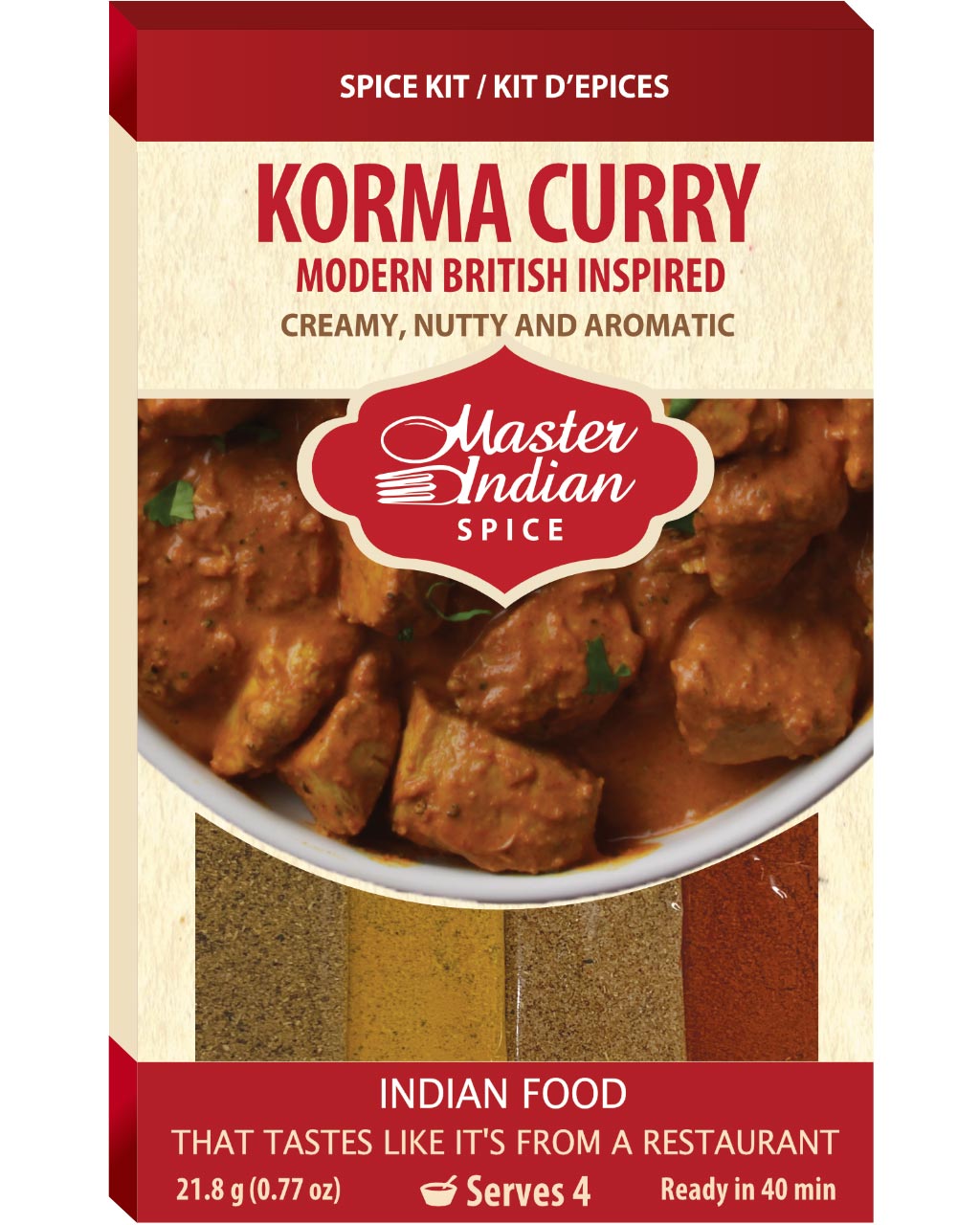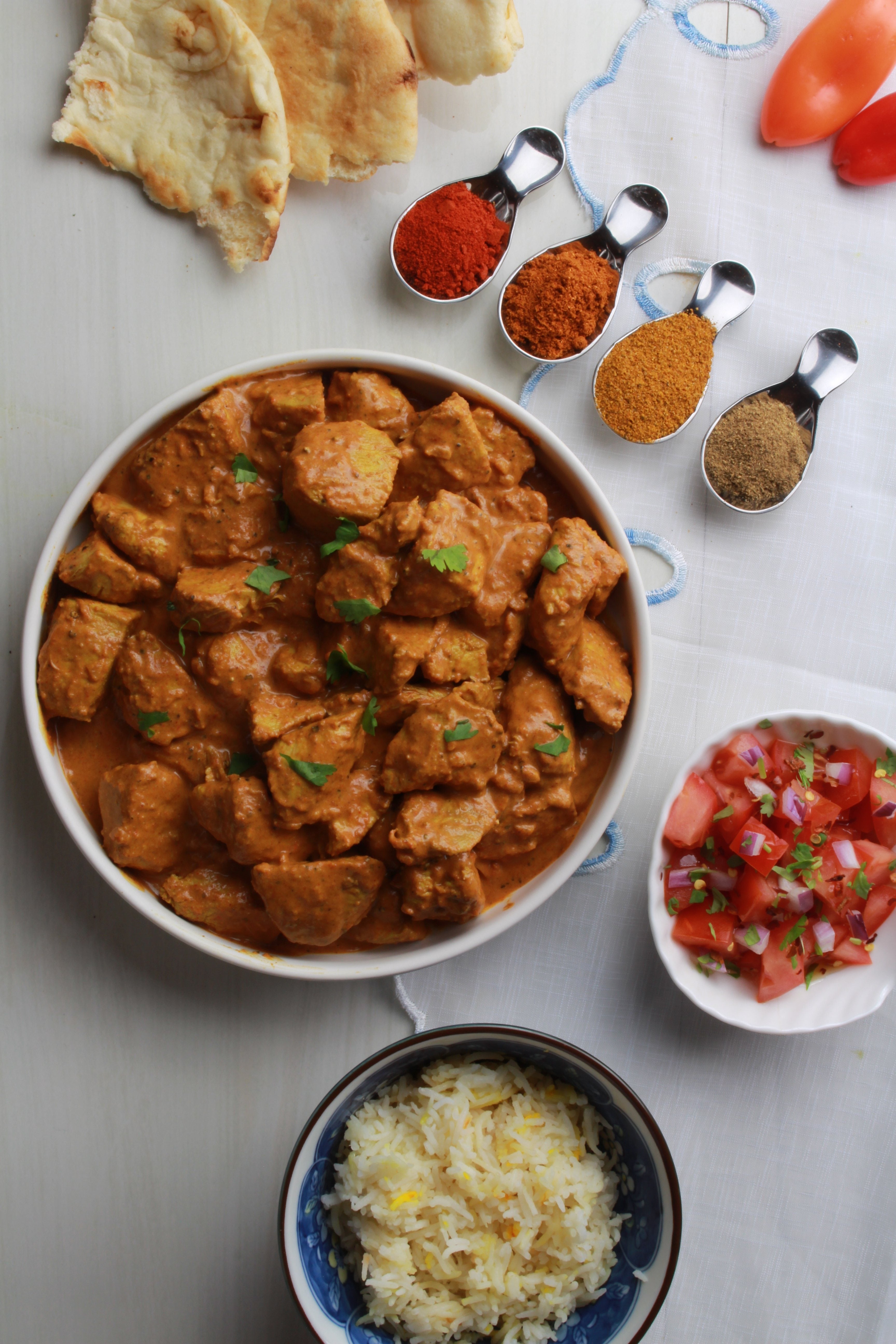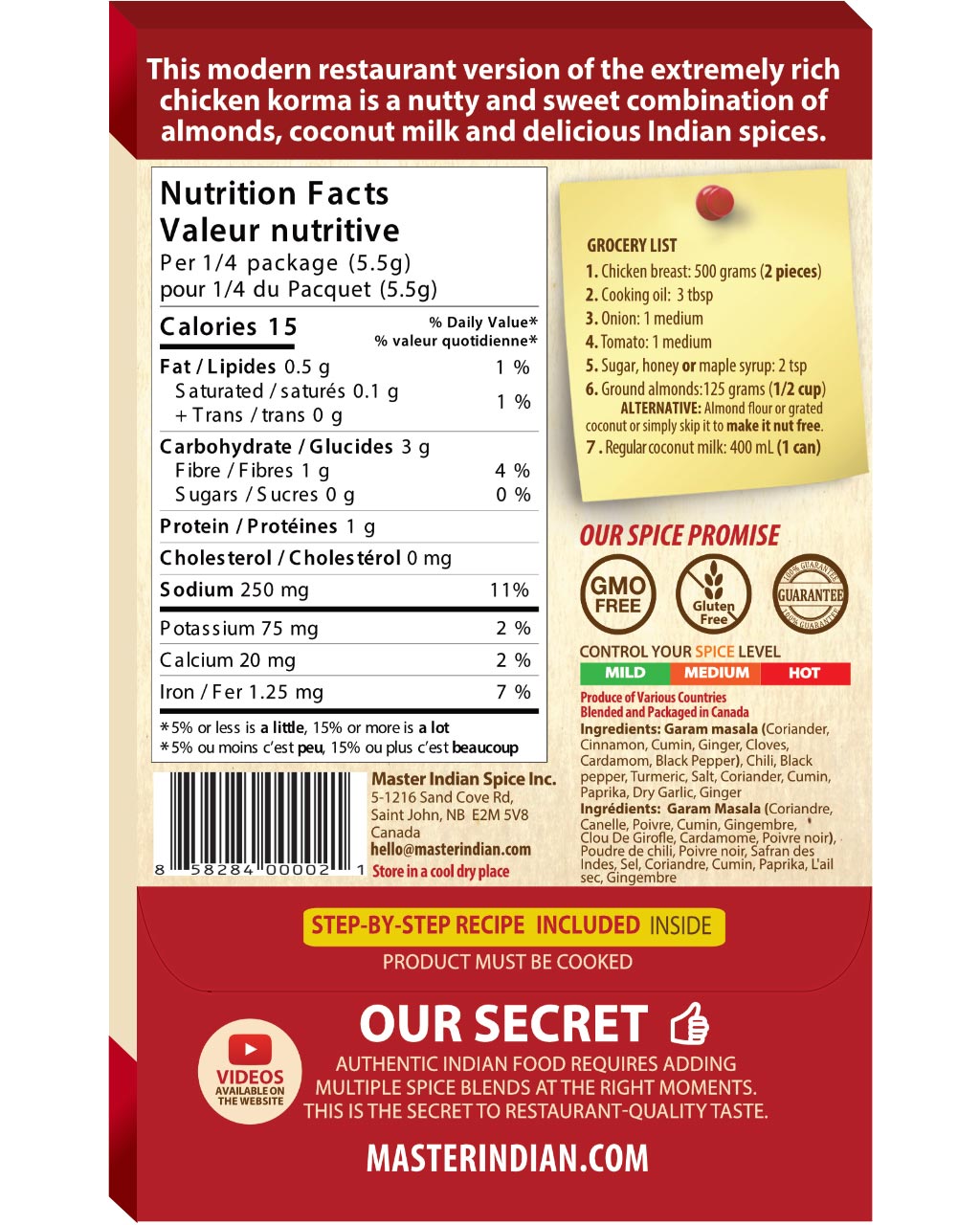 Modern British Inspired Korma Curry
This modern restaurant version of the extremely rich chicken korma is a nutty and sweet combination of almonds, coconut milk and delicious Indian spices.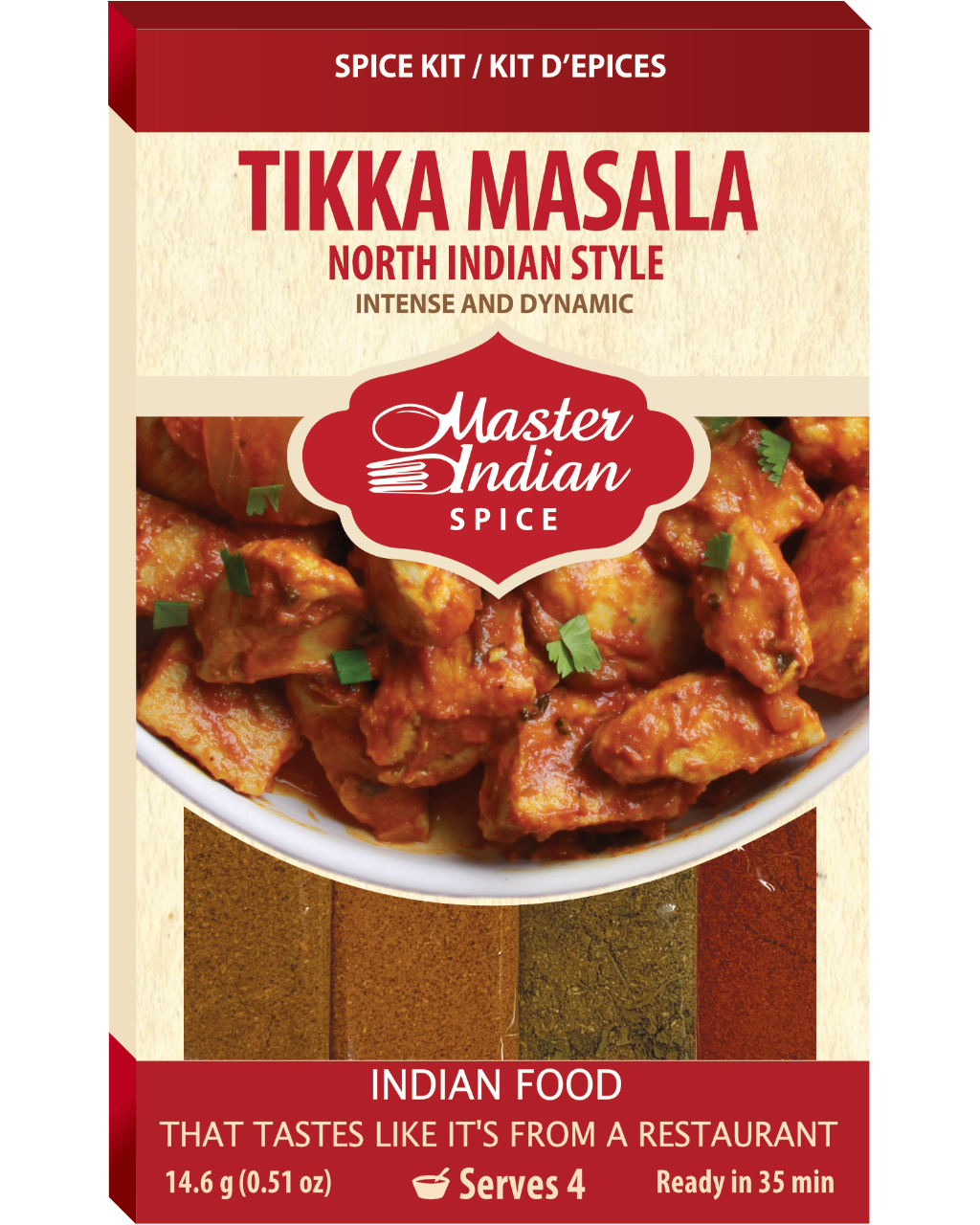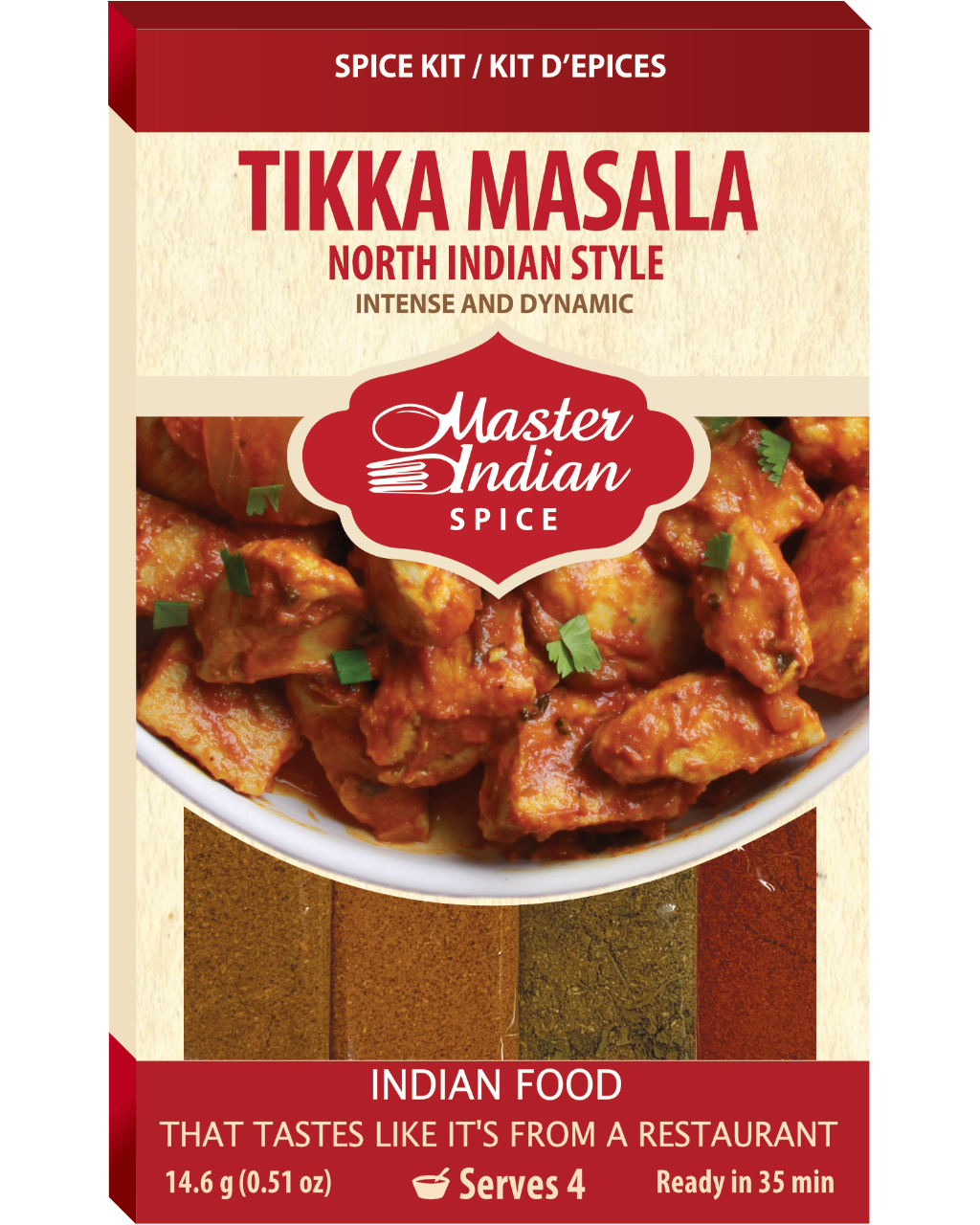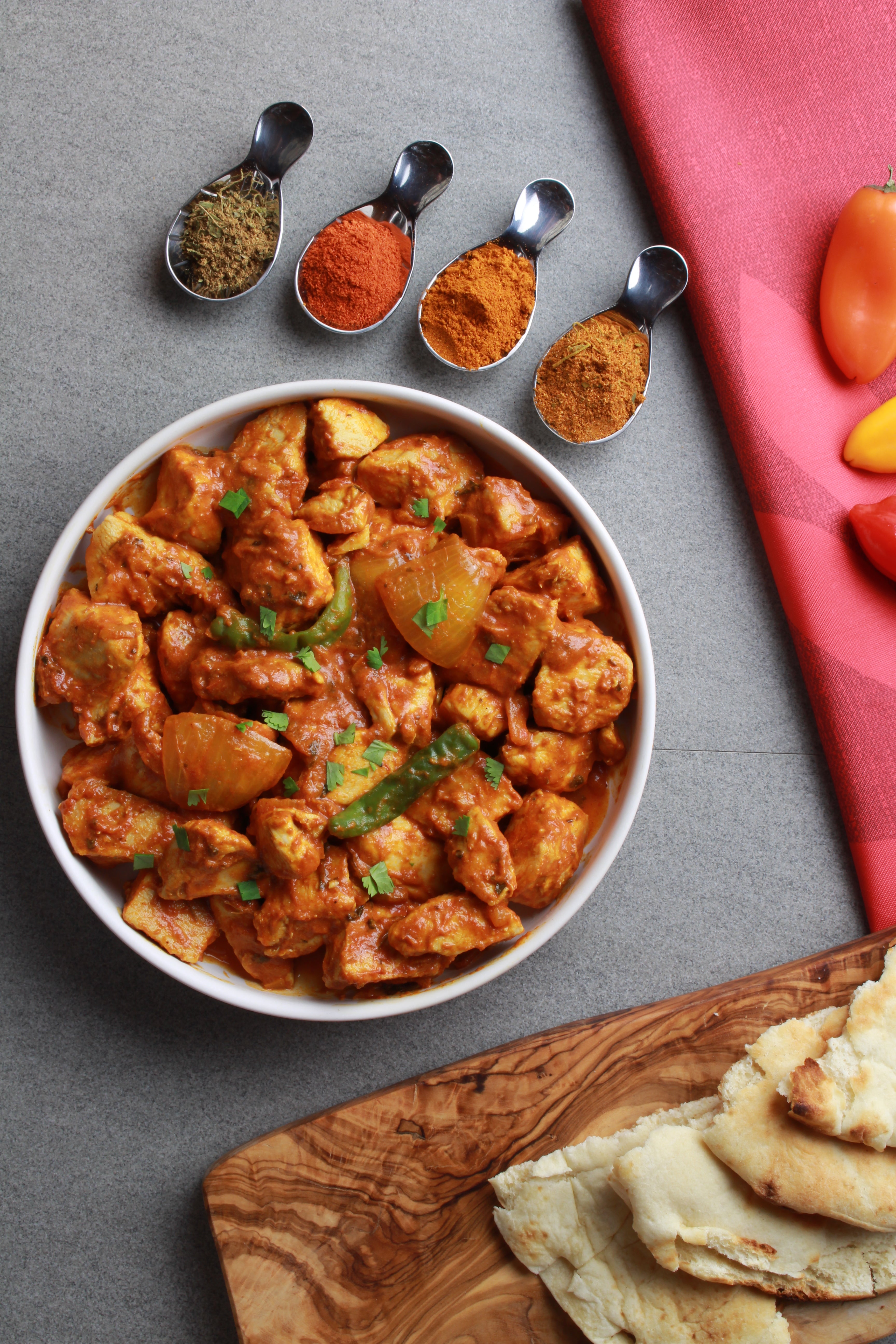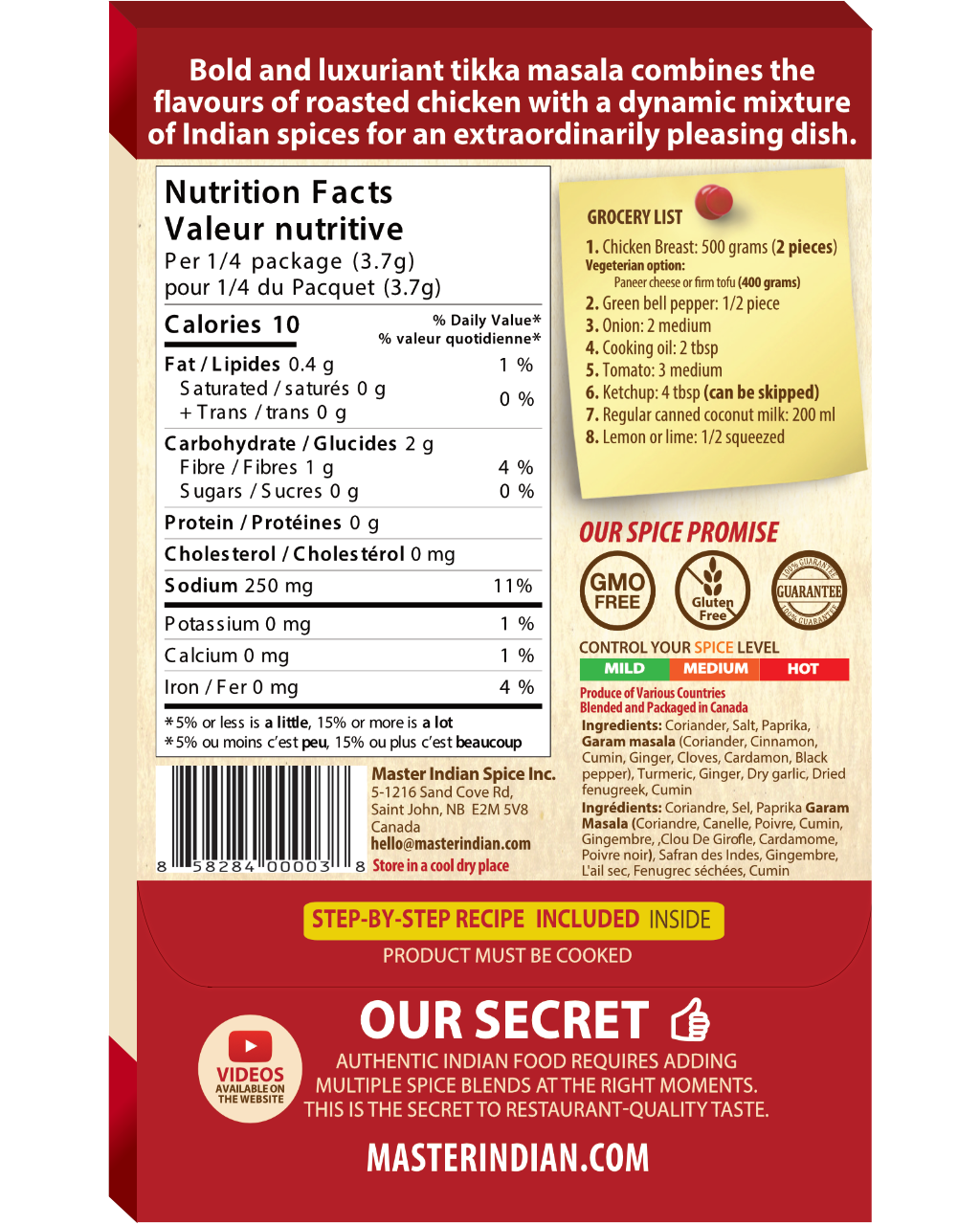 Tikka Masala, North Indian Style
Bold and luxuriant Tikka masala combines the flavours of roasted chicken with a dynamic mixture of Indian spices for an extraordinarily pleasing dish.

100% Satisfaction Guarentee
We are proud of our spice kits and we truly believe we created something very special. If you are not 100% satisfied, please reach out to us with your order number and we will make it right.
Free Shipping in Canada
We ship our spice kits as Canada Post letter-mail (2 to 5 business days)

Other shipping options available at checkout
We are after customer loyalty
We want Master Indian Spice to be a part of your weekly cooking routine.