Converting North America to Indian Food, One Delicious Entree at a Time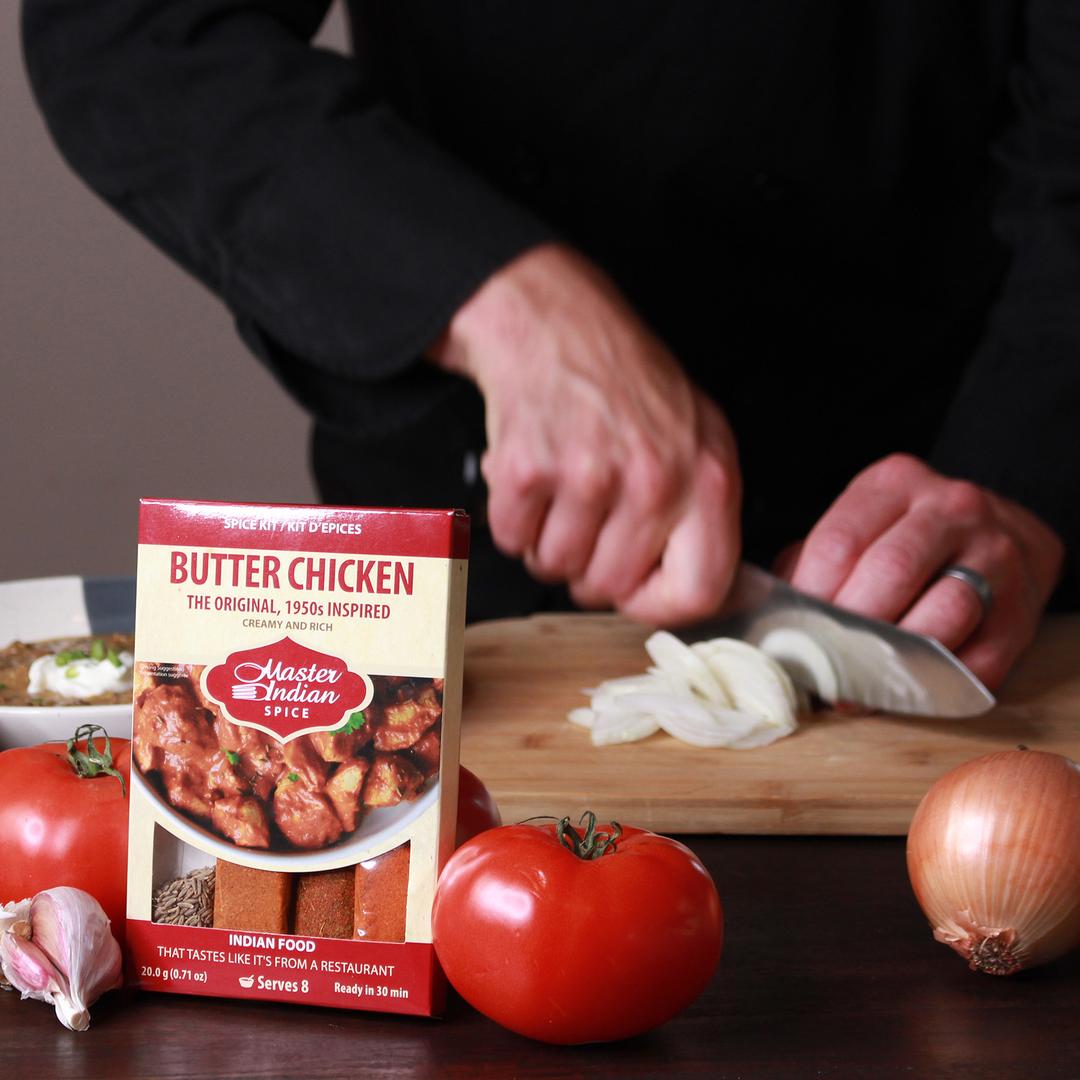 For many decades, Canadians and American have enjoyed incredible Indian food... at restaurants. What they enjoyed at home was usually created with a single-step sauce, and did it ever taste like the restaurant? Not enough to be proud of; not enough to really hit the spot.
If you're like us, you love Indian food because it's incredible, not because it's OK. So the question Master Indian Spice sought to answer at our inception was: "How do you make incredible Indian food easy to make for someone who hasn't done it before?"
Our business was built to solve this problem with a simple product. There are hundreds of delicious Indian entrées. So we took the most popular ones and, with the help of chefs in North India, began to design a step-by-step system, simplifying the best traditional and restaurant versions of dishes like Madras, Butter Chicken, and Tikka Masala.
The result is a cook-at-home kit that is fast and easy, but completely delicious, worthy of being served in a renowned Indian restaurant. 
You can spend hours learning the fine details of a complex Indian recipe. Trust us, it's a rewarding experience, but it takes time and patience, and often - to become truly skilled - it takes real mentorship.
You could spend hours on Youtube or hovering over an authentic cook-book, if you have time. But if, like most people, you don't have much time, you might be more likely to buy a bottle of pre-made sauce, whip something up in 20 minutes, and be moderatley satisfied with your dish. 
You can have it both ways. Master Indian Spice's broad offering of spice kits, representing dazzlingly delicious dishes from all over the subcontinent, are all easy to make. They take very little time, and they really represent the best of what you can find.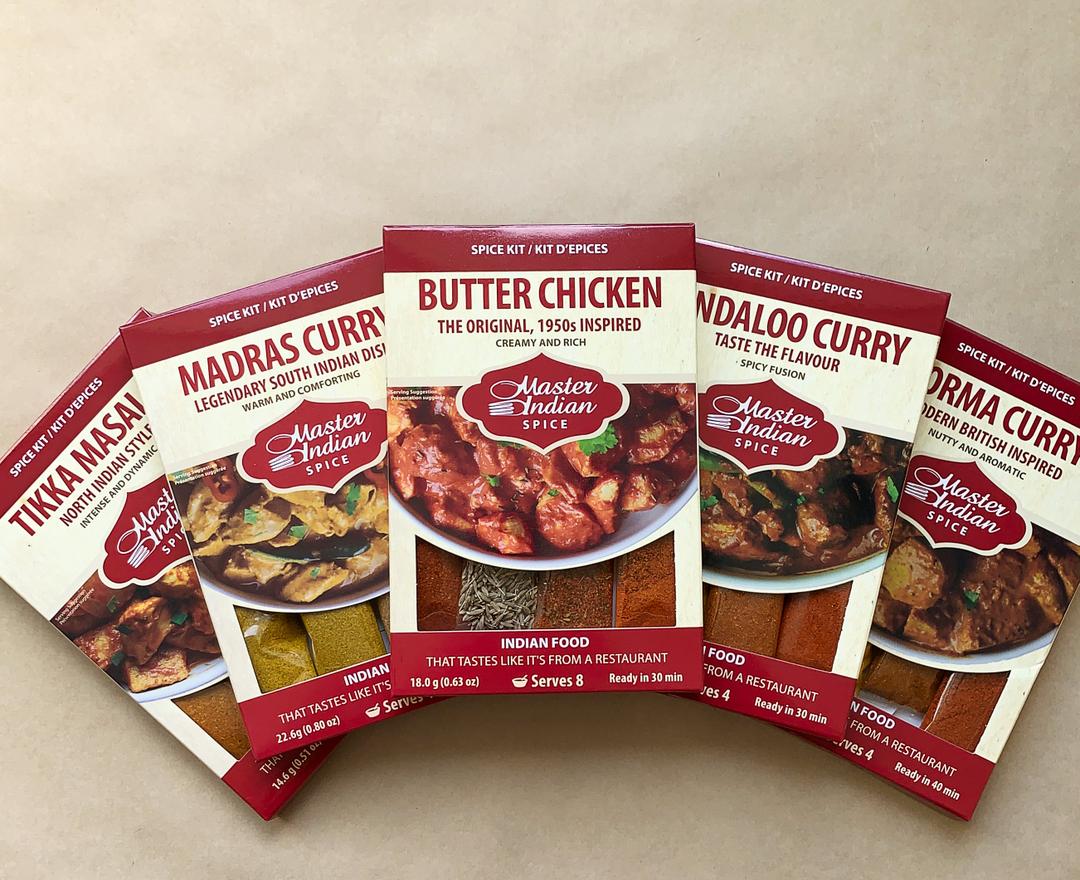 TRY OUR STARTER BUNDLE
All the classic Indian dishes in one place. These 5 dishes are the most popular dishes in Indian restaurants. 
SEE WHAT PEOPLE ARE SAYING!
★ ★ ★ ★ ★
Simple as pie to make and ohhh so good! The smell of the spices, onions and peppers give you but a hint of what it will be like. A taste explosion. I've been making Indian food for years and this beats them all! I have made the Vindaloo kit and the Tikka Masala kits, still have a few more kits to try and I just can't wait. The best and easiest kits to make at home. Get these, you'll love them.
-Gilles Levesque 
★ ★ ★ ★ ★
"The shopping list on back of package is a great idea. The instructions are simple and easy to follow. After making this dish several times, I have made modifications to my family's liking (I also modified the Masoor Dal Soup). I used 2 heads of cauliflower instead of 1, and use less potato, we really like the oven roasted cauliflower. This is another absolutely fantastic vegetarian dish that has won over my "carnivore " husband."
-Nicole Cormier